Log management is essential for security and compliance but requires a great deal of care and attention to do properly. Our experts manage every aspect of log management for your organization, so you know your logs will be reliably collected, securely stored, and readily accessible
Take the Hard Work Out of Logging and Auditing Challenges
Log monitoring, aggregation, and archiving is critical, both for compliance and general security purposes. But as new devices are added, or changes are made in your network, are you taking steps to ensure you are still receiving all relevant logs?
Let us become your partner solving log management challenges with the latest solutions. We continually evaluate our logging sources throughout the day and validate this information with your team each month during our managed security service review meeting. We help coordinate every aspect of logging for your organization, so you can trust your logs will be securely stored, readily accessible, and retained for the specific amount of time required for compliance.
Our Managed Security Services
Makes Security and Compliance
Easier than ever. Click the link below for more information.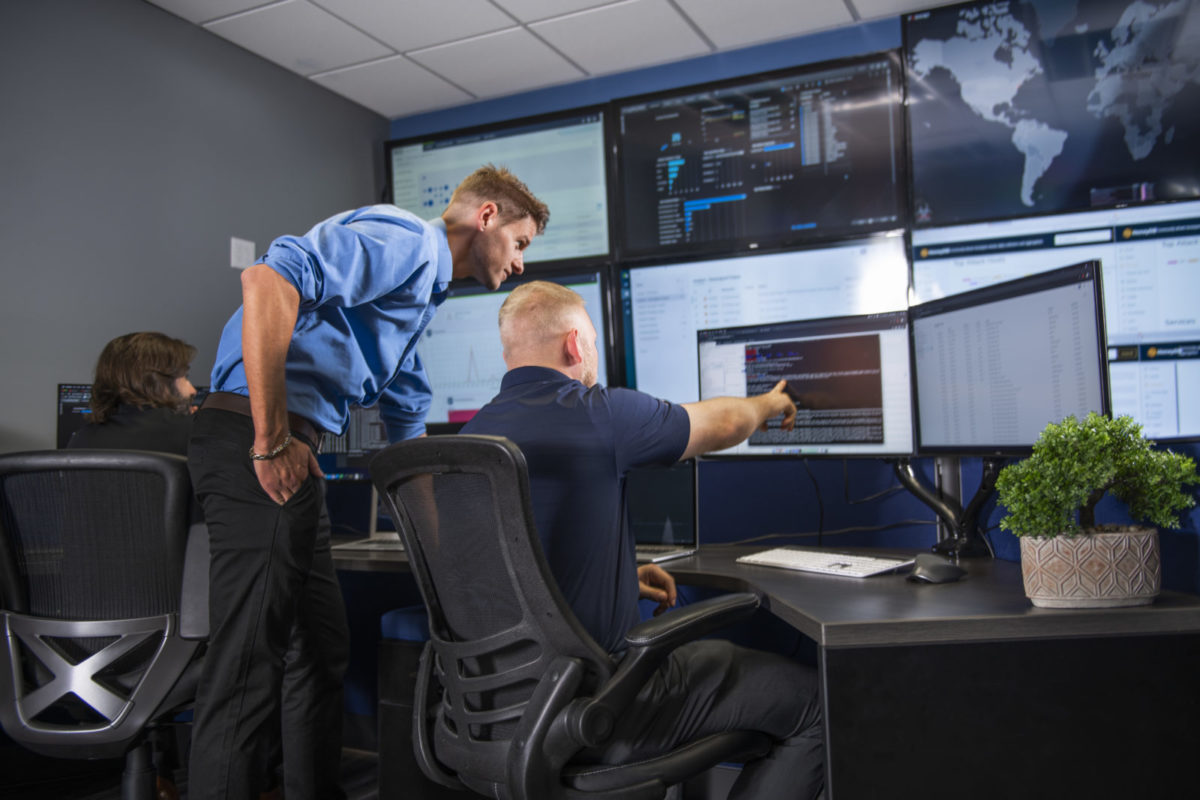 Managed
Security
Services
A full suite of services to protect your organization from the latest cyber threats.
Take security to the highest level with the latest fully-managed security technologies.
When You Employ MegaplanIT
As Your Managed Security Services Provider
We work with our customers year after year. We understand their business and go beyond the contract to help them stay secure and compliant.
All our consultants are fully certified and highly experienced.
No need to shop around. We pride ourselves on our holistic services, which meet all our customers' security and compliance needs.
"I feel like their people truly "dig in" and try to find any issues that need patching or remediation. They do it in a non-condemning way, and always look to help us get through the remediation in the safest, fastest and secure way possible."
" For 2018 there was no question who we would engage to help us get through the process. They were excellent and the process was easier the second time around. "
At MegaplanIT, we understand the demands of your business. You need your data to be accessible to your organization, yet impenetrable from the outside. You also have to comply with increasingly stringent information security regulations, which are vital not only to your security but to your success. On top of that, you're still, well—running a business.
Our innovative IT security and compliance solutions are designed to deliver customized, cost-effective service on time—because your priorities are our priorities. With a highly qualified team of PCI-DSS QSAs, Penetration Testers, and Information Security Consultants here at MegaplanIT, we will assess your unique company and business environment and design a path to security that will fit all of your needs.
1.    Preparation    
2.    Detection
3.    Containment
4.    Investigation
5.    Remediation
6.    Recovery