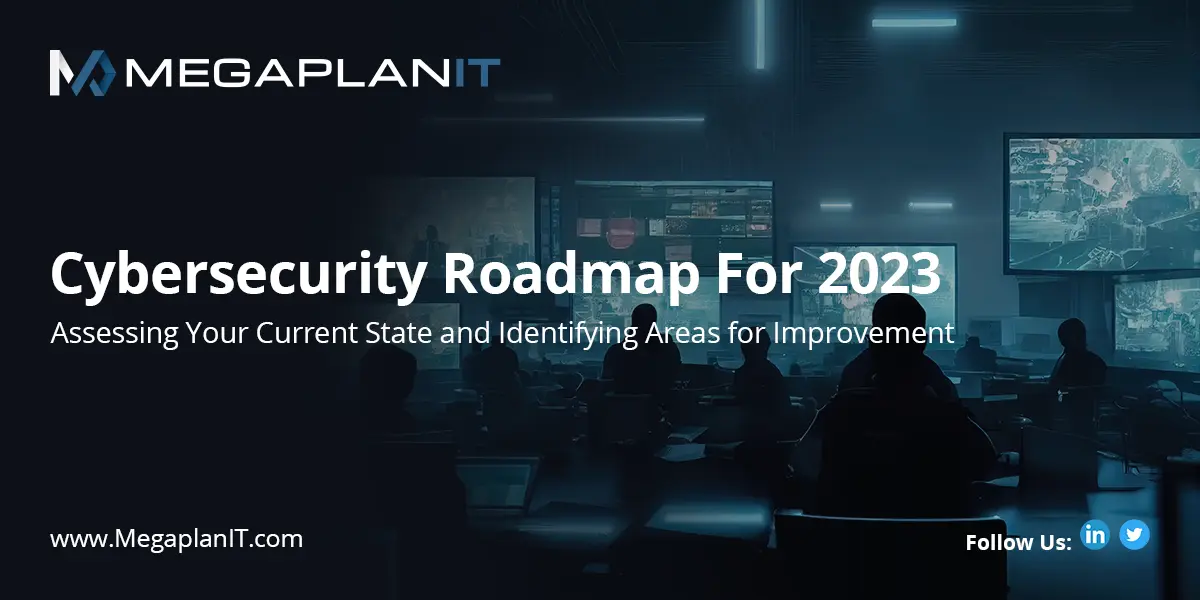 Cybersecurity Roadmap 2023
Building on our 2022 Cybersecurity guidance, today we focus on five key areas to fortify an organization's strategic plans and current cybersecurity posture:
Start with the Fundamentals & Think Strategic

Re-evaluate Risk Analysis & Cyber Insurance dependencies

Turn Zero-Trust from a buzzword to an Action Plan

Improve and Test Data Security Controls & Prepare for Ransomware

Enhance Third-Party Services & Support
Fundamentals – Strategic
A Cybersecurity Roadmap details priorities and objectives to drive progress toward business security goals. It relies on data-based decisions rather than arbitrary vendor recommendations or industry trends. Understanding and evaluating an organization's current state will describe its alignment with security and compliance requirements. Measuring internal baselines and trends provide data on areas for control improvement. Identify available data sources within your environment and note any blind spots based on your desired measurement targets and objectives. For a refresher on elements of a cybersecurity roadmap, be sure to check out our 2022 guidance (https://megaplanit.com/cybersecurity-roadmap-2022/).
Effective cybersecurity plans are strategic and start with the fundamentals. Varying people, processes, and technology combinations will enhance or hinder cybersecurity capability. Find the organization's core competencies and contrast them with areas or functions that would benefit from more specialized, third-party providers. MegaplanIT partners with clients to evaluate existing processes and provide recommendations based on industry best practices, external requirements, and the broad experience of our consultants. In addition, our compliance services team works to understand your business and ensure that trusted advisory services and guidance are relevant to your business situation and vertical.
Risk Analysis & Cyber Insurance
Some organizations have a significant risk appetite and may reason that, as a business, they can "accept the risk" without a data-driven risk analysis of the measurable risk and its impact on the business itself. Others may have completed a careful risk analysis and obtained a cyber insurance policy as part of their risk management strategy. But, with the number of breaches and security incidents, what will the risk landscape look like if an organization's cyber insurance policy was "canceled" – that they are insurable? Or what additional costs will arise when an organization must implement additional controls and risk reviews to qualify for an affordable policy? In addition, risk management strategies must factor in the potential for unmitigated risks that cannot be shared or transferred. As we move closer to 2024 and beyond, organizations subject to PCI DSS compliance will need to review and enhance their risk processes, incorporating newer "Targeted Risk Analysis" requirements described in PCI DSS version 4.
Zero-Trust Plans – Follow Your Data
Organizations continue to rely on legacy systems, perimeter network controls, VPNs, and point-in-time monitoring to control and monitor access to critical data and services. What mechanisms and technical controls are in place to protect these data sources and services? If we operate on the assumption of an active compromise, how would that impact your organization's control focus? With expansion into the cloud and mobile services, where is our perimeter, and what controls are reasonably securing our data assets and services? Businesses must follow their data and apply the appropriate security controls, such as encryption and access controls, with the ability to continuously monitor and detect anomalies and suspicious behavior that may point to malicious activity. Leverage a defensible Zero-Trust Architecture and strategy as a part of your cybersecurity roadmap, shifting to more continuous control and assumptions of "zero or no trust" for internal and external elements (such as users and devices) without verification.
Data Security & Ransomware
Data is critical to the ongoing viability of organizations. Conversely, data losses and operational disruptions can devastate businesses, partners, and customers that depend on those data services. Ransomware continues to impact businesses and their data negatively. Does your business already have a strategy in place to deal with ransomware? What about preventative controls to reduce the attack surface and minimize infection vectors? Has your security awareness program incorporated measurable phishing training activities to reinforce good security practices and awareness?
Some resources are readily available for businesses to prepare for and respond to ransomware-related events (https://www.cisa.gov/stopransomware/ransomware-guide). In addition to data encryption and access control areas, evaluate your ability to measure and enforce patch management, configuration hardening, vulnerability scanning, administrative access methods, and data backup and restoration processes. Testing offline, encrypted backups, and related security controls should be performed periodically at a frequency defined by a risk analysis.
Third-Party Services & Support
Organizations depend on third parties for hardware, software, staff augmentation, security services, or other capabilities and needs. While there may be a variety of tradeoffs and reasons to outsource or leverage third parties, it is often difficult to find qualified personnel to lead and support internal cybersecurity objectives. In addition, ongoing monitoring and investigative work can cripple an over-utilized security team even with cloud-based offerings. MegaplanIT's Managed Security Service team can help manage EDR and SIEM service deployments, assume ongoing management of tools within an organization's existing security stack, and consolidate security events into a single platform. In addition, these MegaplanIT and cloud-based services can provide a more unified view of security tools and systems, provide centralized reporting, and simplify ongoing solution monitoring and maintenance.
Higher capital expenses and costs to maintain legacy infrastructure and facilities have contributed to a shift towards third-party cloud platforms and on-demand application services. With this shift is an inherent need to perform adequate due diligence as part of an entity's risk management program. For example, organizations conduct vendor due diligence activities for PCI DSS compliance to ensure Service Providers provide adequate security for the entity's in-scope environment and account data. Further, entities measured against NIST 800-53 R5 controls must address several supply chain factors and risks within the SR Security Control family.
Plan Ahead With MegaplanIT
Whether an organization is new to security practices or seeking to improve a mature security program, forging a Cybersecurity Roadmap can put your organization back on the right track. With the right leadership team and a balance of internal and third-party support, businesses can make better security decisions and measure performance based on reliable data.
At MegaplanIT, we partner with our clients to help them navigate the security landscape from a strategic and tactical perspective. Reach out to a team member today, so we can learn more about your goals and provide the necessary support to achieve your priorities and objectives.
Experience The MegaplanIT Difference
Are you concerned about keeping your business safe from cyber threats? Our team of expert security consultants and QSAs can help! With decades of experience and full certification, we are well-equipped to handle your upcoming Security Test, Compliance Assessment, and Managed Security Services needs. Let's set up a time to discuss your payment security and compliance challenges and work together to find solutions. Don't wait – your business' security is too important to neglect. Contact us today to learn more.
Subscribe To Our Newsletter
Industry Leading Certified Experts
Subscribe To Our Newsletter & Stay Up-To-Date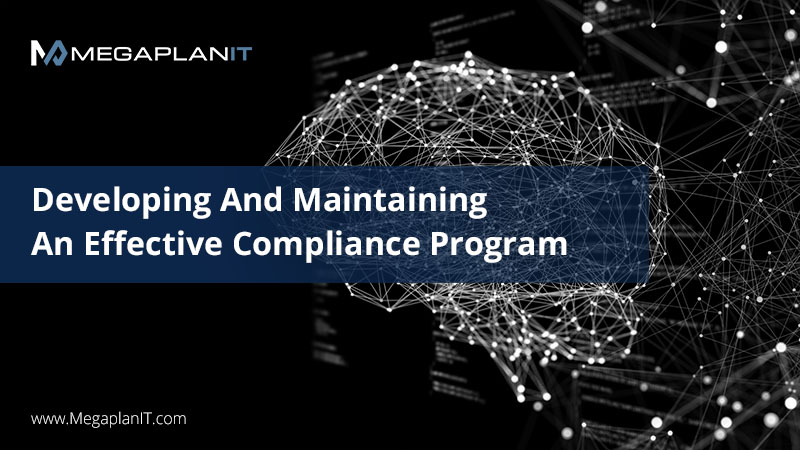 Developing An Effective Compliance Program
This whitepaper provides organizations with a path forward. We will walk through aspects of an effective compliance program and how it can be valuable to your business. We will also outline critical steps towards developing and implementing a useful and effective Compliance Program.
New Service Offering | Contact Us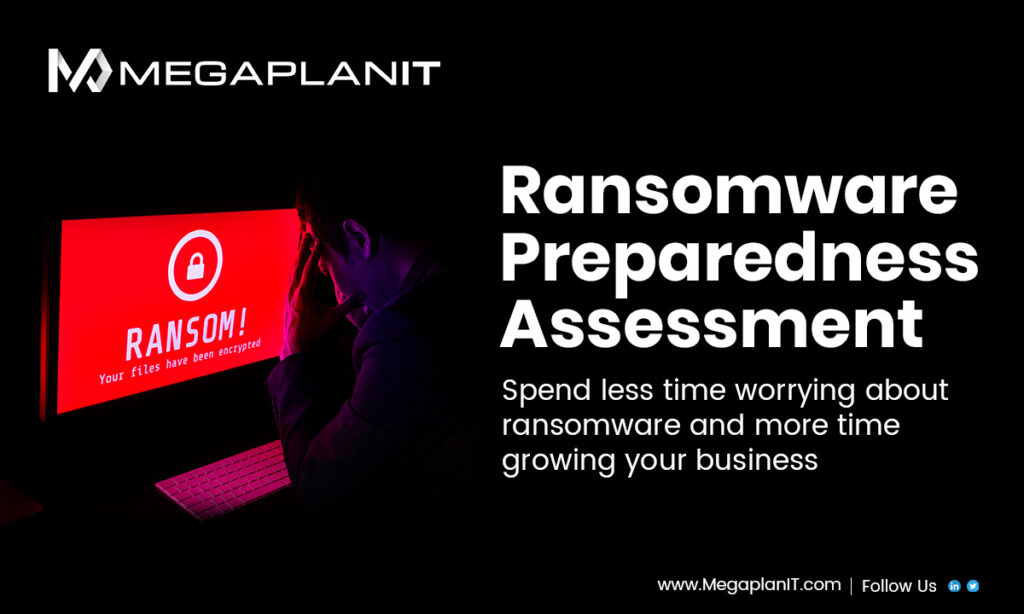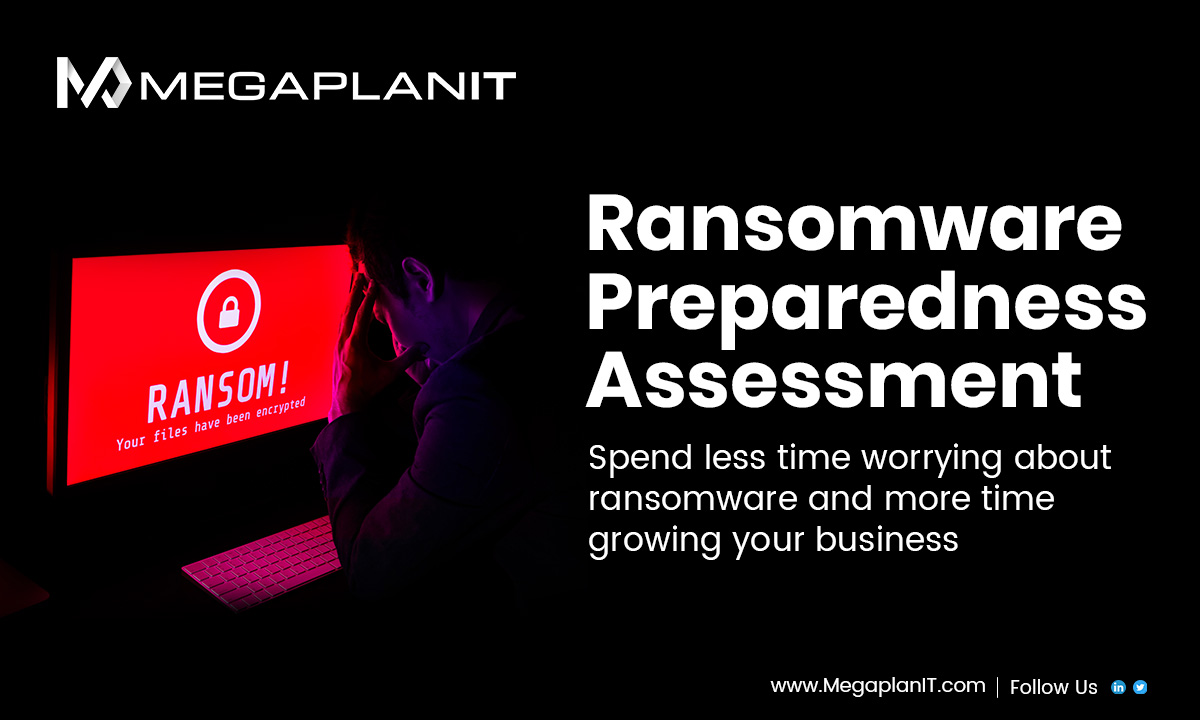 Ransomware Preparedness Assessment
As new vulnerabilities emerge in response to ongoing geopolitical threats, are you confident that your organization could defend against a ransomware attack? If not or if you are unsure, MegaplanIT is offering a Ransomware Readiness Assessment free of charge for up to 50 Systems. 
ResourceGuide | 8 min Read
Cybersecurity Roadmap For 2022
Companies need to be aware of their current state, where they need improvement, and how to be proactive moving forward. Dialing in on the key elements your organization will need to succeed is a great starting point to having a full-fledged plan in place, and it all comes down to the fundamentals. 
We look forward to talking to you about your upcoming Security Testing, Compliance Assessments, and Managed Security Services priorities. We are ready to help and discuss more information with you on our comprehensive list of services.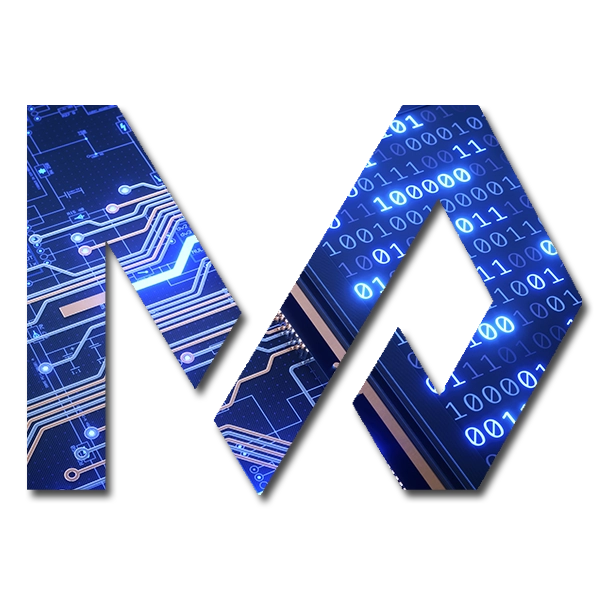 Make Our Team, Your Team!
Our innovative IT security and compliance solutions are designed to deliver customized, cost-effective service on time—because your priorities are our priorities. With a highly qualified team of PCI-DSS QSAs, Penetration Testers, and Information Security Consultants here at MegaplanIT, we will assess your unique company and business environment and design a path to security that will fit all of your needs.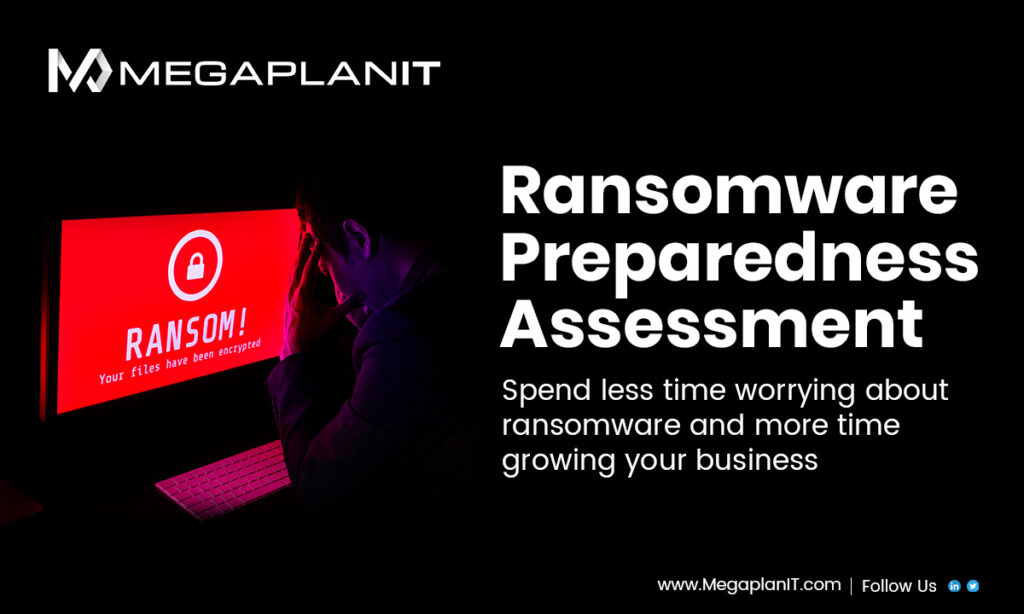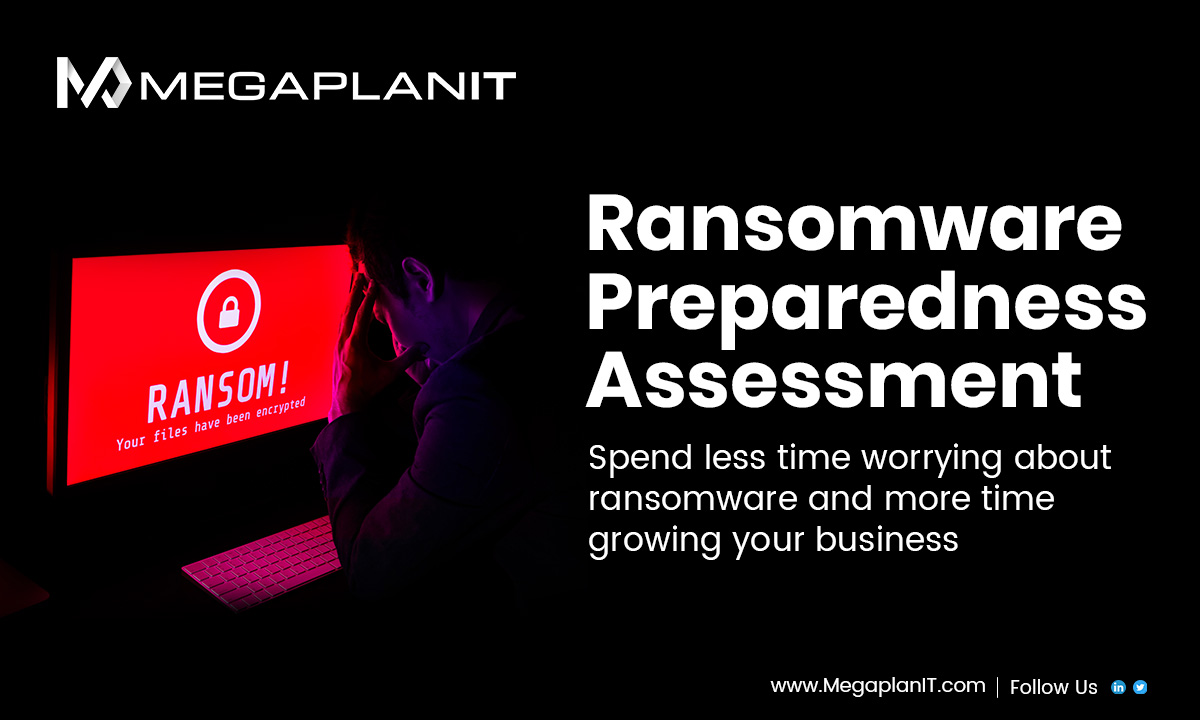 Ransomware Assessment Preparedness
Cybersecurity Roadmap For 2022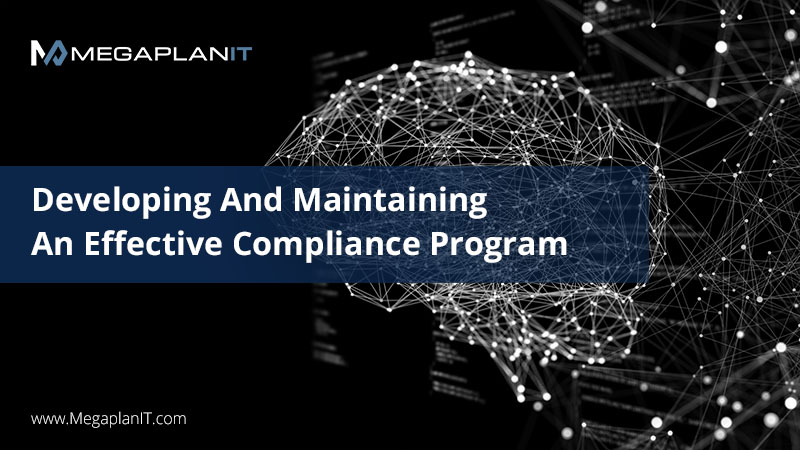 Developing And Maintaining An Effective Compliance Program
As new vulnerabilities emerge in response to ongoing geopolitical threats, are you confident that your organization could defend against a ransomware attack? 
A Cybersecurity Roadmap details priorities and objectives to drive progress towards security goals. The roadmap follows a data-driven path based on answers to critical questions
This whitepaper provides organizations with a path forward. We will walk through aspects of an effective compliance program and how it can be valuable to your business