Vulnerability Lifecycle Management
Most successful cyber-attacks are far from sophisticated—they simply exploit known, unpatched vulnerabilities in common systems. Our VM lifecycle service identifies and patches vulnerabilities in your network environment before they are exploited by malicious actors.
Proactively Detect Vulnerabilities Before They Threaten Your Environment
Vulnerability management is about finding, qualifying, reporting, and patching vulnerabilities in your business network. Routine scanning and patching play a crucial role in the security of your environment and is far too important to delegate as a side-task to an already overwhelmed security or operations team. Let our VM experts handle the process for you.
Your routine scans will be reviewed by one of our experienced vulnerability analysts to eliminate false positives and build a database of historical vulnerability data. To help you keep track, your team will receive regular reports on current vulnerabilities, including specific guidance on how to mitigate them.
As part of our Vulnerability Lifecycle Model, we track vulnerability trends in your environment which can be used to demonstrate effective patch management or highlight ineffective mitigation practices. If additional guidance is needed—especially with regard to how vulnerabilities relate to compliance—our team is always available to provide the answers.
Vulnerability Lifecycle Management
Our Managed Security Services
Makes Security and Compliance
Easier than ever. Click the link below for more information.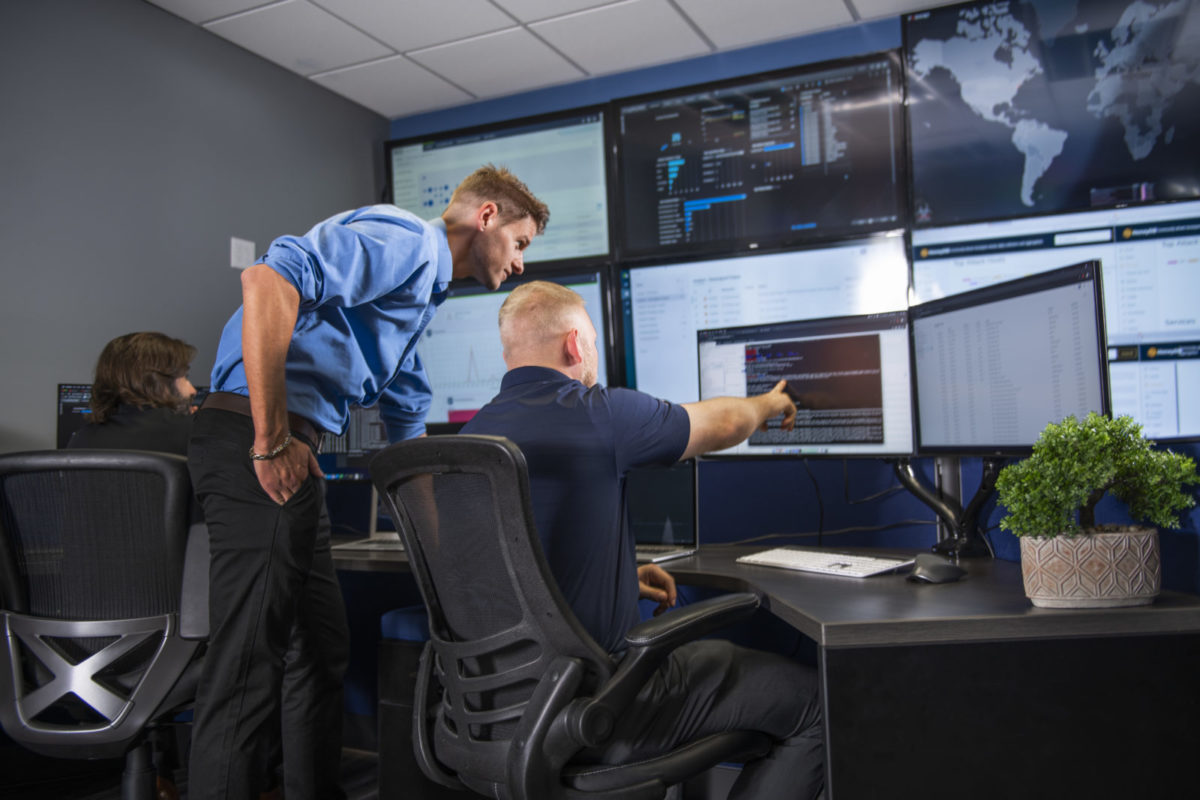 Managed
Security
Services
A full suite of services to protect your organization from the latest cyber threats.
Take security to the highest level with the latest fully-managed security technologies.
When You Employ MegaplanIT
As Your Managed Security Services Provider
We work with our customers year after year. We understand their business and go beyond the contract to help them stay secure and compliant.
All our consultants are fully certified and highly experienced.
No need to shop around. We pride ourselves on our holistic services, which meet all our customers' security and compliance needs.
"I feel like their people truly "dig in" and try to find any issues that need patching or remediation. They do it in a non-condemning way, and always look to help us get through the remediation in the safest, fastest and secure way possible."
" For 2018 there was no question who we would engage to help us get through the process. They were excellent and the process was easier the second time around. "
At MegaplanIT, we understand the demands of your business. You need your data to be accessible to your organization, yet impenetrable from the outside. You also have to comply with increasingly stringent information security regulations, which are vital not only to your security but to your success. On top of that, you're still, well—running a business.
Our innovative IT security and compliance solutions are designed to deliver customized, cost-effective service on time—because your priorities are our priorities. With a highly qualified team of PCI-DSS QSAs, Penetration Testers, and Information Security Consultants here at MegaplanIT, we will assess your unique company and business environment and design a path to security that will fit all of your needs.