Deploying and maintaining a SIEM is time-consuming and requires specialist skills many businesses don't have access to. Our dedicated security engineers ensure your business has a powerful, optimized SIEM running 24/7/365.
Speed Incident Response and Control Cyber Risk
A tremendous amount of effort goes into deploying and maintaining a SIEM solution, on top of the ongoing training and enablement of your own security team. Let us handle the difficult work for you.
Our dedicated security engineers handle all aspects of SIEM deployment as well as the monitoring and optimization necessary for effective incident management. We offer a choice of several SIEM solutions tailored to best fit our clients' needs, often eliminating the need for other security tools in your environment.
Our 24/7 Security Operations Center provides always-on threat hunting and investigation capabilities and a member of our team is always available to answer your questions and address any security concerns. Best of all, you get full visibility of your threat landscape, so you can see active threats against your environment in real-time.
How Our Managed SIEM Solution Works
Log Collection
Logs are collected from event sources (such as servers, switches, routers, operating systems, and firewalls) throughout the IT environment of your organization. The logs are then forwarded to other Security Analytics devices, where they are stored as metadata for use in investigations and reports.
Event & Intelligence Correlation
Regardless of whether the events are associated with end user experience, business processes, application performance or technology performance, effective event correlation will pinpoint the specific cause of any event storm.
Incident Response
Our IR Plan encompasses the six key phases that are defined in NIST-SP 800-61:
1. Preparation
2. Detection
3. Containment
4. Investigation
5. Remediation
6. Recovery
Log Retention
Our log retention service provides full lifecycle management of your chosen log retention technology, assuring that your log retention tool will allow you to achieve and/or maintain your PCI-DSS, FISMA or HIPAA compliant status.
Managed SIEM
Utilizing our managed SIEM tool allows your organization to effectively allocate your IT staff, allowing them to focus on core business needs and new projects while providing peace of mind, knowing that your environment is efficiently managed and constantly monitored for any compromise.
Compliance Monitoring
Our monitoring tool assesses your adherence to your organization's policies and procedures, governing activities that pose compliance risk to your business and helps the business effectively manage risks on an ongoing, real-time basis.
Our Managed Security Services
Makes Security and Compliance
Easier than ever. Click the link below for more information.
Managed
Security
Services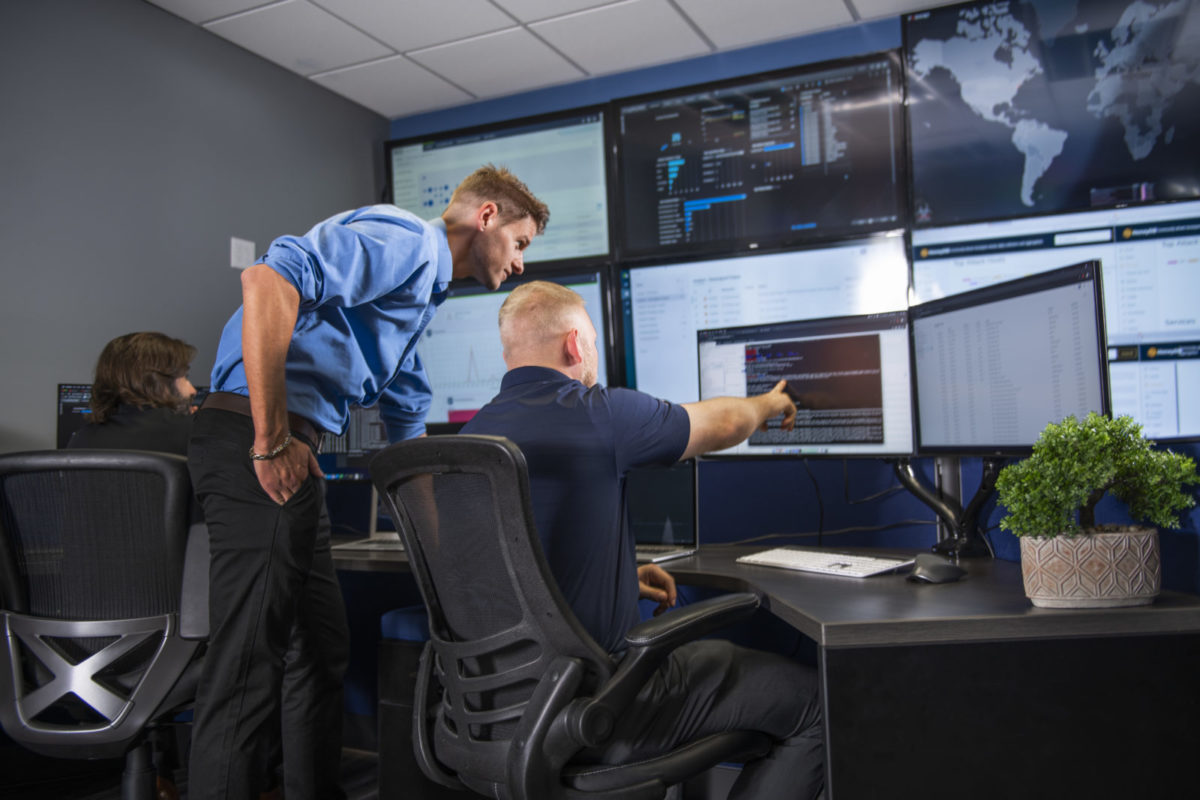 A full suite of services to protect your organization from the latest cyber threats.
Active Threat Intelligence
Network-Based Intrusion Detection
Host-Based File Integrity Monitoring
Automated Asset Discovery
Take security to the highest level with the latest fully-managed security technologies.
Vulnerability Lifecycle Management
Next-Generation Firewall Management
Next-Generation Antivirus Solutions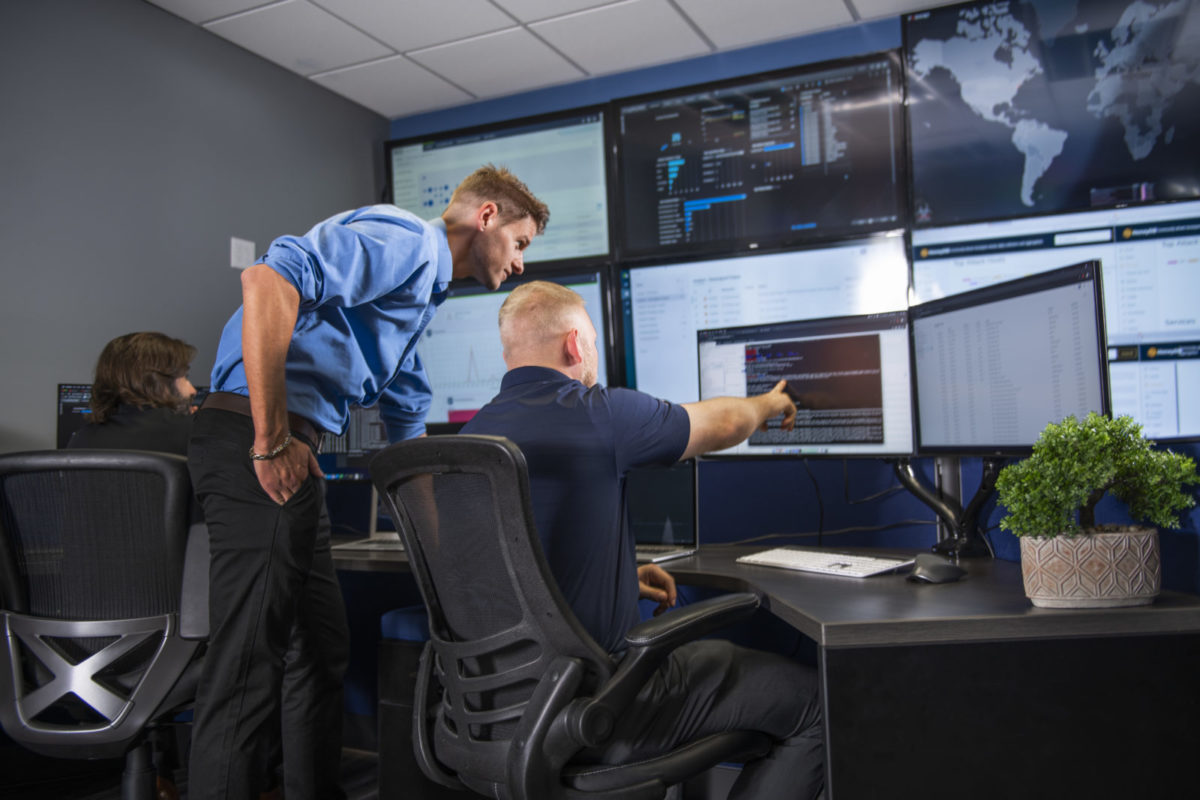 Managed
Security
Services
A full suite of services to protect your organization from the latest cyber threats.
Take security to the highest level with the latest fully-managed security technologies.
When You Employ MegaplanIT
As Your Managed Security Services Provider
We work with our customers year after year. We understand their business and go beyond the contract to help them stay secure and compliant.
All our consultants are fully certified and highly experienced.
No need to shop around. We pride ourselves on our holistic services, which meet all our customers' security and compliance needs.
Our Security Consultant was extremely well organized, knowledgeable , personable and responsive. Our IT Director was extremely satisfied. I shopped for year one and MegaplanIT was the most reasonable and all-encompassing and you felt they were in it for a long term relationship. Do not hesitate to hire MegaplanIT they are very approachable and responsive. I heartily recommend them
" For 2018 there was no question who we would engage to help us get through the process. They were excellent and the process was easier the second time around. "
At MegaplanIT, we understand the demands of your business. You need your data to be accessible to your organization, yet impenetrable from the outside. You also have to comply with increasingly stringent information security regulations, which are vital not only to your security but to your success. On top of that, you're still, well—running a business.
Our innovative IT security and compliance solutions are designed to deliver customized, cost-effective service on time—because your priorities are our priorities. With a highly qualified team of PCI-DSS QSAs, Penetration Testers, and Information Security Consultants here at MegaplanIT, we will assess your unique company and business environment and design a path to security that will fit all of your needs.
Our Managed Security Services Make Security and Compliance Easy.
1.    Preparation    
2.    Detection
3.    Containment
4.    Investigation
5.    Remediation
6.    Recovery