Our PCI-DSS Gap Analysis will evaluate your current level of compliance, including an examination of all aspects of your cardholder environment. This "pre-assessment" gives us a picture of your existing strengths and weaknesses and can help reduce the scope and cost of your final PCI-DSS Assessment.
At MegaplanIT, we don't just audit. We pride ourselves on building partnerships with our customers and guiding them through the entire process of assessment, remediation, and compliance achievement. Your security is our priority, and we're here to ensure your customers will always be able to trust that their private information remains private.
The strong relationships we build with customers allow us to deliver accurate results and customized service while reducing your costs and level of effort. Our consultants partner with your team both on and off site to assess and control risks related to your unique circumstances. We identify the specific PCI-DSS regulations that apply to your business and take the steps needed to bring your cardholder environment into compliance.
PCI-DSS Gap Analysis: Review Phase
This review covers all 12 PCI-DSS Requirements and serves as a baseline for subsequent gap analyses. This phase also allows us to identify the key controls we'll need to further test your cardholder environment. During the review phase, our team of specialists will perform a full review of your company's documentation with regard to:
Examined to Leading Industry Security Practices
Current-State Readiness Review Phase
Our experts conduct an in-depth analysis of your overall control environment and the specific technical controls within it. We gather all relevant information on your system designs, deployment documentation, procedures, and standards.
The goal of this phase is to find out exactly where and how your environment falls out of line with PCI-DSS compliance requirements.
Every aspect of your cardholder environment will be critically examined and compared to leading industry security practices.
Our Security Consultant was extremely well organized, knowledgeable, personable and responsive. Our IT Director was extremely satisfied. I shopped for year one and MegaplanIT was the most reasonable and all-encompassing and you felt they were in it for a long term relationship. Do not hesitate to hire MegaplanIT they are very approachable and responsive. I heartily recommend them.
For the past four years, we have partnered with MegaplanIT for our annual PCI-DSS Level 1 audit. In addition to that annual work, we have also found them to be a great source of advice and best-practice recommendations; their expertise has helped us conceptualize and plan the robust, secure systems that our customers count on each day. Their team is a pleasure to work with, and we highly recommend their people and services.
From sales to the final report (and everything in between), working with MegaplanIT has been a pleasure. Their vast PCI knowledge, along with their fast response times far exceeded my expectations. They truly understand PCI, and how that applies to our virtual environment. They are a great partner, and always try to make themselves available when we need them. A truly professional and dedicated team!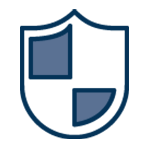 At MegaplanIT, we understand the demands of your business. You need your data to be accessible to your organization, yet impenetrable from the outside. You also have to comply with increasingly stringent information security regulations, which are vital not only to your security but to your success. On top of that, you're still, well—running a business.
Our innovative IT security and compliance solutions are designed to deliver customized, cost-effective service on time—because your priorities are our priorities. With a highly qualified team of PCI-DSS QSAs, Penetration Testers, and Information Security Consultants here at MegaplanIT, we will assess your unique company and business environment and design a path to security that will fit all of your needs.
Request A Free Consultation