Meet the advisors who guide our growth and company strategy.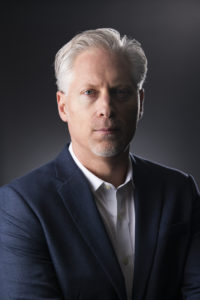 Mark Butler
Mark drives the Security testing, assessment and managed services Strategy by leveraging innovative technology, using proven testing and assessment methodologies and relying on decades of deep industry expertise. Focused on helping information security teams of all sizes with precise and accurate security testing, efficient and thorough compliance assessments and managed security services driving critical visibility into the organizations risks. Mark's mission is building long lasting client partnerships that tangibly improve the Security Outcomes, drive real Security Capabilities and efficiently deliver Compliance assessments.

With 25+ years of experience leading enterprise security teams, delivering security consulting services and supporting security products, Mark has built and developed effective information security functions, establishing the right blend of technical, administrative and physical controls while providing stakeholders such as executive management, IT leadership and legal counsel visibility into real business threats and opportunities.

Prior to Qualys and Fiserv, Butler held roles in global security consulting, independent technical research and comprehensive assessment services as well as several foundational security roles at H&R Block. Butler attended Baylor University and received a Bachelor of Science in Business Administration/Business Management from Avila University. He holds active Certified Information Systems Security Professional (CISSP), PCI Internal Security Assessor (PCI-QSA) and Certified Information Privacy Professional/Information Technology (CIPP-IT) certifications.

Mark's direct leadership covers Cyber Strategy, Cyber Solution Road-map development, Security Architecture, Cyber Framework alignment and Security solution testing, orchestration and workflow integration. DevSecOps and Container Security Strategy and Solutions. Threat Modeling, Intelligence, Predictive Hunting & Response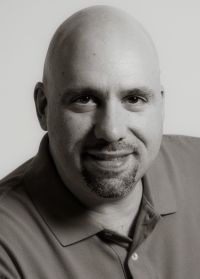 Rich Kahn
Richard K. Kahn, co-founder and CEO of eZanga.com, Inc., has been a leader in the online industry since 1993. With over 18 years of experience, Kahn has specialized in all things associated with online advertising. He has been recognized as one of the most notable search engine marketing gurus and considered a security expert in the industry with his in-house development of eZanga's fraud filtration platform, Traffic Advisors.
In 1993, right on the cusp of the dot-com bubble, Kahn organized and wrote an e-magazine which later transitioned into his next endeavor, the First Street Corporation, an Internet Service Provider, which he later sold to a publicly traded organization.
Rich co-founded Paid for Surf in 1999, which reached its first million dollar revenue in five months of operation. In 2001, Rich joined advertising network AdOrigin as its COO and was instrumental in the successful turnaround and financial profit within three months of joining.
Kahn held positions with corporations including Verizon Wireless and Bloomberg. He has been quoted in several major publications such as DM News, ADOTAS, Search Engine Watch, Search Engine Land, SmartCEO Magazine, Wired Magazine and Crain's New York Business, and has appeared on the CNN television network.
Kahn's leadership and management of eZanga.com have allowed him to become an award-winning executive who has been honored regionally and nationally. In 2010, Kahn received the Ernst and Young Entrepreneur of the Year Award in the Technology industry for the Greater Philadelphia area, as well as being named a finalist in the American Business Awards for Best Executive of the Year. In 2011, Kahn was featured in the Smart 100 book as a Smart100 CEO.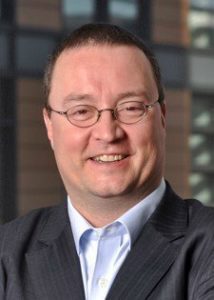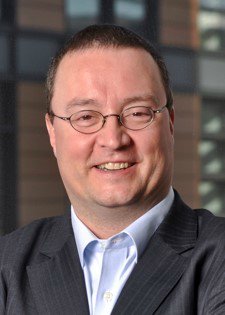 David Froud
David Froud has over 15 years' experience in areas of Information, Internet, and Computer Security, including regulatory compliance (both Government and Corporate), secure architecture design, Governance framework design, Data Privacy & Protection, Identity Management, and Secure Payments.
As a Managing Consultant / Project Manager for several Fortune/FTSE 'Enterprise Class' clients, David performed dozens of on-site security assessments for Level 1 Merchants and Service Providers globally.
David is a frequent speaker at industry events, and recently served as Director, Delivery for Europe, Middle East and Africa & Asia Pacific at Trustwave, managing the delivery of security consulting services in the regions.
Founder of Core Concept Security, Ltd., which specializes in unifying compliance and regulatory requirements into a single security framework with business goals at the core. David's area of expertise includes Financial Services & Payments, Pharmaceutical, Oil & Petroleum, Travel & Hospitality and Large Retail.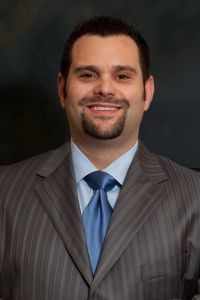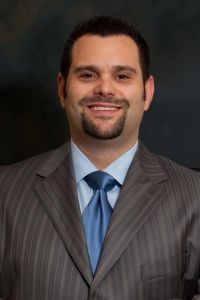 Brett C. Allen
Brett C. Allen began his career in commercial finance over 10 years ago in investment banking, He discovered his true passion was to partner with companies of all sizes to help them grow. After his success working for a large financial institution, Brett took his entrepreneurial spirit and started Maximum Capital Corporation & Maximum Merchant Processing Incorporated.
Over the past 10 years, Brett has co-founded Envision Capital Group, LLC and became a partner in MLS Direct Network Incorporated. He has successfully been involved with originating over 500 million dollars in commercial financing and over 5 billion dollars in merchant credit card processing for companies nationwide.
When you speak with Brett, you immediately understand his true passion to really understand each client's specific short and long term needs. "One size does not fit all. By really listening and understanding what each client is trying to accomplish, I can use my expertise to help deliver a solution that's going to make a significant impact on their business and them personally." This has enabled these organizations to stand out as leaders in the marketplace.
After being hand selected from hundreds of candidates into the elite Karl Eller Entrepreneurship program at University of Arizona, he graduated with two degrees in Finance and Entrepreneurship.
Although Brett is passionate about what he does on a daily basis professionally, his main passion and purpose in life is his family. His greatest achievement was meeting and marrying his best friend and love of his life Melissa at the University of Arizona. They have two beautiful children Summer and Jacob. They enjoy playing with their children, spending time with their families, skiing and bicycling.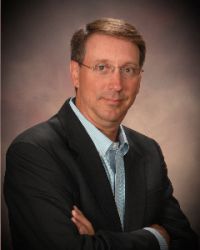 David Travetto
David Travetto has served as Vice President of Levy Home Entertainment since 2009 and has over 15 years of experience in the book, magazine and publishing industry. Prior to joining LHE, he spent 4 years with W. W. Grainger where he served as a Corporate District Sales Manager managing corporate sales and marketing teams. David began his career at Chas. Levy Circulating Company where he spent 12 years and held a number of positions of increasing responsibility ultimately being appointed Vice President of Marketing.
"In my time of dealing with QSAs for a PCI Compliance assessment, I have seriously seen the worst in the industry. I have had the "largest, most capable" assessors on the planet look at our systems only to find out they are only following a script and leaving gigantic security vulnerabilities. Ultimately, they never think like a hacker would. On the flip side, my time spent with MegaPlanIT has been the complete opposite experience. At this point, we consider our auditor/assessor a partner. She knows us inside and out and she is helping us get to where we want to go. I can't ask for anything more."
For the past four years, we have partnered with MegaplanIT for our annual PCI-DSS Level 1 audit. In addition to that annual work, we have also found them to be a great source of advice and best-practice recommendations; their expertise has helped us conceptualize and plan the robust, secure systems that our customers count on each day. Their team is a pleasure to work with, and we highly recommend their people and services.
Our Security Consultant was extremely well organized, knowledgeable , personable and responsive. Our IT Director was extremely satisfied. I shopped for year one and MegaplanIT was the most reasonable and all-encompassing and you felt they were in it for a long term relationship. Do not hesitate to hire MegaplanIT they are very approachable and responsive. I heartily recommend them
From sales to the final report (and everything in between), working with MegaplanIT has been a pleasure. Their vast PCI knowledge, along with their fast response times far exceeded my expectations. They truly understand PCI, and how that applies to our virtual environment. They are a great partner, and always try to make themselves available when we need them. A truly professional and dedicated team!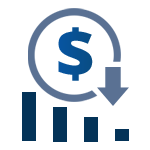 Our security & compliance experts get to know your business, so your costs and level of effort fall over time.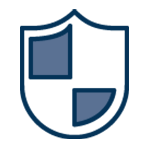 We build long-term relationships with our customers and tailor our services to your specific business needs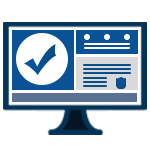 With MegaplanIT, everything is clear and above board, and we'll never hit you with unexpected costs.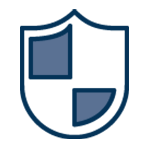 Make Our Team, Your Team!
At MegaplanIT, we understand the demands of your business. You need your data to be accessible to your organization, yet impenetrable from the outside. You also have to comply with increasingly stringent information security regulations, which are vital not only to your security but to your success. On top of that, you're still, well—running a business.
Our innovative IT security and compliance solutions are designed to deliver customized, cost-effective service on time—because your priorities are our priorities. With a highly qualified team of PCI-DSS QSAs, Penetration Testers, and Information Security Consultants here at MegaplanIT, we will assess your unique company and business environment and design a path to security that will fit all of your needs.
Request A Free Consultation