Simplify Your Compliance Assessments
Staying compliant with industry standards and compliance requirements can be a real headache. To make matters worse, many assessment providers rely on check-box processes and provide inexperienced QSAs with no resource consistency from year-to-year. 
Secure Your Network And Comply With Regulations
At MegaplanIT, our expert QSAs are fully certified and have decades of experience helping businesses like yours maintain an effective compliance program all year round. We build long-term relationships with our customers and provide holistic services to meet all your security and compliance needs.
Our PCI compliance services are designed to help your organization become—and stay—compliant with PCI frameworks while reducing your costs and level of effort over time. Our assessments are tailored to the needs of your business and go far beyond check-box processes to identify and resolve any potential weaknesses in your security program.
Virtual PCI North America Conference 2020
MegaplanIT is proud to announce that we will be the Premier Showcase Sponsor for the 2020 North America PCI Security Stands Council Virtual Conference. We invite you to join us on October 6th – 9th at our virtual booth! 
Learn more about the latest payment security trends and how to easily maintain compliance.
Discover how we can protect your business from evolving cyber threats. 
Setup a "One on One" meeting time with a MegpalnIT team member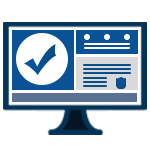 Payment Card Industry Services
Our expert QSAs take a streamlined, personalized approach to PCI compliance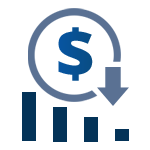 Designed to keep your costs and level of effort down while making it easy to stay compliant year after year.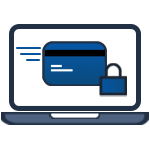 Ensure your payment applications are secured and compliant with the PA-DSS standard.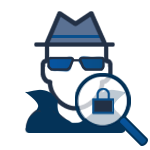 Authenticate high-risk transactions with confidence and shift liability for fraudulent payments back on card issuers.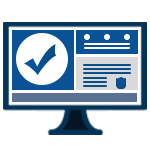 Our compliance portal is a fully-branded custom compliance portal designed to help you complete your SAQ, reports, and security scans quickly and easily.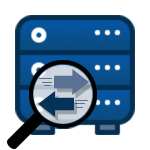 Determine the security and compliance status of your cardholder data environment in line, with the PCI-DSS standard.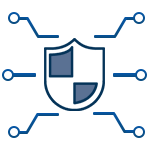 Assess your P2PE solution, component or application, to ensure it is in line with the P2PE standard by adequately protecting your customer and payment card data.
Ensure your organization's security program is fit for purpose.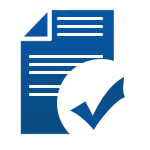 Improve the security of your organization's information systems by complying with official NIST guidelines.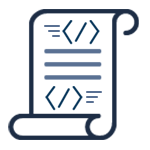 Safeguard and securely distribute assets categorized as Controlled Unclassified Information (CUI)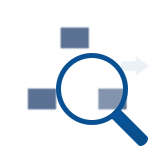 Our expert assessors use NIST CSF to help you identify and resolve security weaknesses.
Ensure compliance with all relevant industry frameworks.
Ensure compliance with all relevant industry frameworks.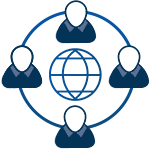 Ensure your sensitive information will remain secure, confidential, and available throughout the lifecycle.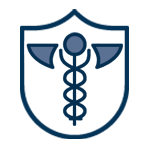 Make sure your healthcare organization's security program is in line with the industry's strict compliance requirements.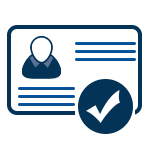 Comprehensive and cost-effective ISO risk assessments, tailored to the specific needs of your organization.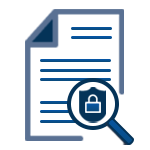 Comprehensive and cost-effective ISO risk assessments, tailored to the specific needs of your organization.
Ensure your organization is taking the necessary steps to safeguard sensitive data and comply with the Gramm Leach Bliley Act.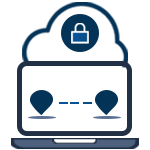 End-to-end encryption is an excellent way to secure important communications. We provide a fully certified, in-depth assessment of your E2EE solution.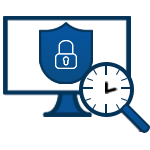 Our experience with these assessments allows us to guide you through the MA 201 CMR 17 regulation compliance process quickly and efficiently.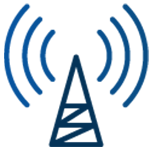 Ensure your critical infrastructure is protected in line with the North American Electric Reliability Corporation's (NERC) mandatory Reliability Standards.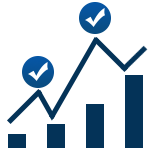 A new government standard that combines various cybersecurity standards and best practices to a grading scale of maturity in which the assessed is compared.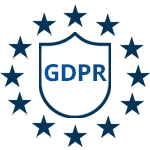 Our experts provide comprehensive assessment and advisory services to ensure your organization is fully compliant and in control of cyber risk.
MegaplanIT prides itself on establishing top certifications including:


Nevada Gaming Control Board
SOC for Service Organizations
Certified Level 1 PCI DSS Service Provider
IT Service Provider Gaming License
For 2018 there was no question who we would engage to help us get through the process. They were excellent and the process was easier the second time around.
Travel Related Technology and Payment Solutions
CEO
For the past four years, we have partnered with MegaplanIT for our annual PCI-DSS Level 1 audit. In addition to that annual work, we have also found them to be a great source of advice and best-practice recommendations; their expertise has helped us conceptualize and plan the robust, secure systems that our customers count on each day. Their team is a pleasure to work with, and we highly recommend their people and services.
Payments and Software Company
Chief Technology Officer
Our Security Consultant was extremely well organized, knowledgeable , personable and responsive. Our IT Director was extremely satisfied. I shopped for year one and MegaplanIT was the most reasonable and all-encompassing and you felt they were in it for a long term relationship. Do not hesitate to hire MegaplanIT they are very approachable and responsive. I heartily recommend them
Travel Related Technology and Payment Solutions
CEO
From sales to the final report (and everything in between), working with MegaplanIT has been a pleasure. Their vast PCI knowledge, along with their fast response times far exceeded my expectations. They truly understand PCI, and how that applies to our virtual environment. They are a great partner, and always try to make themselves available when we need them. A truly professional and dedicated team!
Payment Technology Merchant Acquirer
CEO
I feel like their people truly "dig in" and try to find any issues that need patching or remediation. They do it in a non-condemning way, and always look to help us get through the remediation in the safest, fastest and secure way possible.
Payment Processing & E-Commerce Solutions
President & CEO
We selected MegaplanIT two years ago to help with our initial PCI DSS certification. As anyone who embarks on this task it is not easy and you need expert guidance and help. MegaplanIT was a great partner to get us through it.
Travel Related Technology and Payment Solutions
CEO
Our experience with MegaPlanIT has been excellent.  They did such an excellent job in all phases of our PCI projects that they closed the door for our considering another PCI assessor in the foreseeable future.
Health & Fitness Company
CEO
We've used Megaplan IT for PCI-DSS and HIPAA certification over the past 5 years. They've always been professional leaders of information security and of PCI and HIPAA practices. Our auditors never hesitate to take the time to educate on the "why behind the what" when needed, which is definitely a value-add to the services MegaplanIT performs for us.
Technology Payment Solutions / Financial Services
Chief Information Officer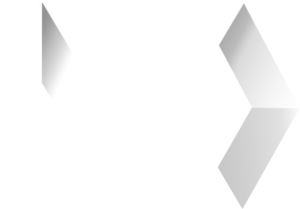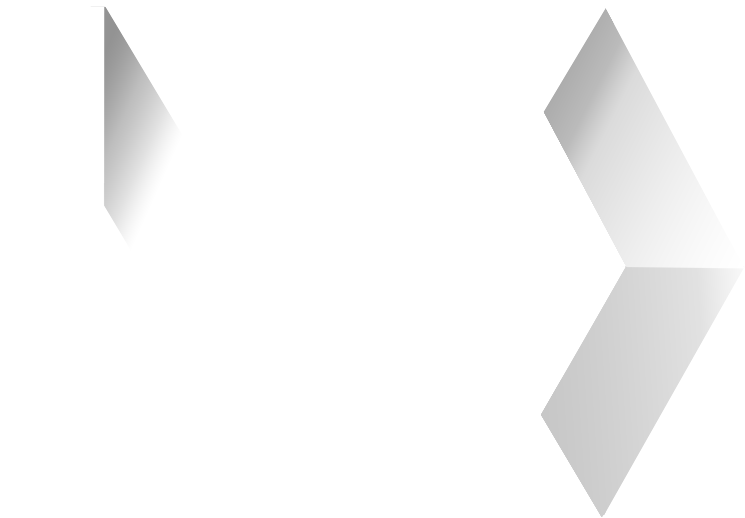 Make Our Team, Your Team!
Our innovative IT security and compliance solutions are designed to deliver customized, cost-effective service on time—because your priorities are our priorities. With a highly qualified team of PCI-DSS QSAs, Penetration Testers, and Information Security Consultants here at MegaplanIT, we will assess your unique company and business environment and design a path to security that will fit all of your needs.
Request A Free Consultation