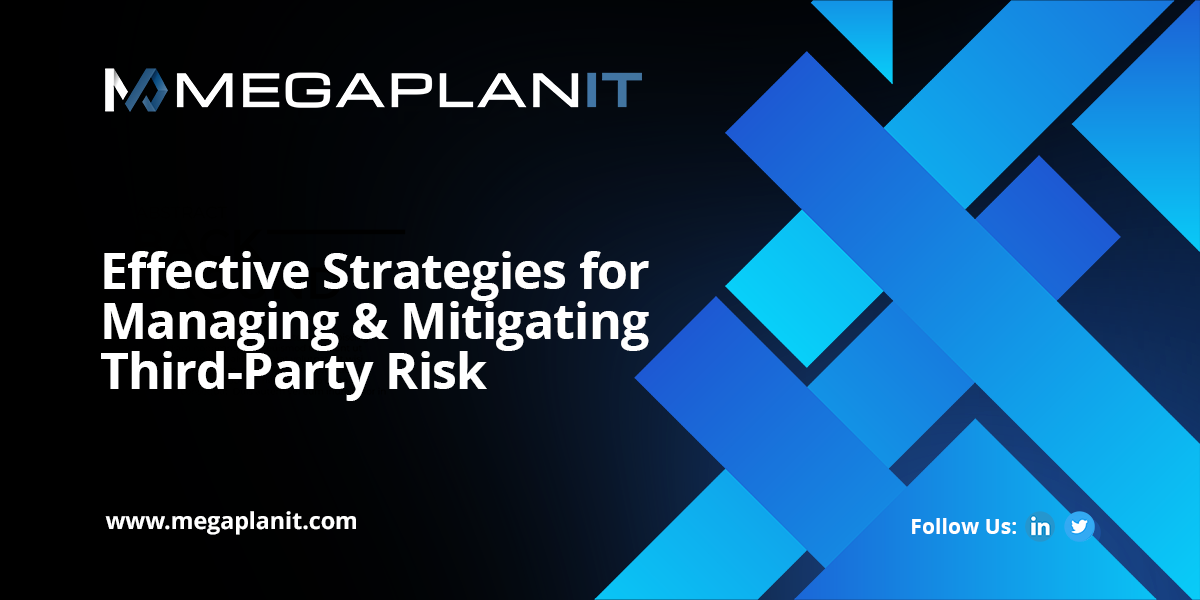 Effective Strategies for Managing and Mitigating Third-Party Risk
Introduction
In today's business landscape, organizations continue to rely on third-party vendors, suppliers, and partners to support their operations. While these points of business collaboration bring numerous benefits, they also introduce organizations to greater third-party risk exposure. A security breach, compliance violation, or operational disruption at a third-party can have far-reaching consequences for one or more business partners. Today, organizations have access to mature frameworks and processes, to implement reliable strategies for managing and mitigating third-party risk. In this article, we illustrate the importance of this activity and present a path forward using effective strategies to safeguard your business.
Due Diligence
Performing thorough due diligence is a critical first step in managing third-party risk. This process involves assessing potential partners, vendors, or suppliers before engaging in any business relationship. Key aspects to consider during due diligence include their financial stability, reputation, security practices, and compliance with relevant regulations. Third parties often produce SOC Audit reports and other independent validations for relevant security controls, such as an Attestation of Compliance (AOC) for an environment subject to PCI DSS compliance. Using security questionnaire responses and supporting documentation can provide consistency when attempting to cover a variety of security and compliance requirements across multiple vendors or third parties. In addition to third-party security and compliance reports, a Responsibility Matrix for services to be consumed by a business entity can also more clearly define what controls will be shared or will be the responsibility of individual parties.

Contractual Risk Management

Contracts with third parties should clearly define the rights, responsibilities, and obligations of each party. Work with departments, including Legal, to ensure specific clauses related to data protection, confidentiality, compliance, and incident response are addressed. For instance, an IT outsourcing contract, among other things, should outline the third party's obligation to promptly report any security incidents according to documented service level agreements (SLA). Bearing in mind that this is not legal advice, Legal Departments may evaluate contracts for any required content, such as liability for damages resulting from a breach. For PCI DSS compliance, confirm that contracts explicitly state their responsibilities for maintaining PCI DSS compliance and participation in annual assessment activities. Whether an organization provides reports or there is a Right to Audit clause in business agreements, the intent is to clearly define responsibilities, assure reliability, and drive accountability.

Ongoing Monitoring and Auditing

Establish a robust monitoring program to regularly evaluate third-party performance and compliance. While some organizations focus on completing this activity at least annually, routine monitoring throughout the year with quarterly internal reporting can be more effective. Developing a recurring calendar of events with stakeholders supports predictability and the planned allocation of resources to validate third parties are meeting business obligations. For business relationships with a Right to Audit clause, coordinating periodic audits may identify potential deviations from security and compliance requirements.

As part of the monitoring process, incorporate metrics to assess the performance of your third-party relationships. Regular review of contractual obligations and services delivered will create a baseline metric for analysis over time. Evaluate their adherence to contractual obligations, service-level agreements, and industry standards. Identify areas for improvement and address any concerns proactively. For example, if a vendor consistently fails to meet agreed-upon service levels, consider exploring alternative options or hold the vendor accountable for the service level agreed upon. Continuous monitoring of third-party service providers may also yield metrics for many popular third-party audits such as NIST CSF or Shared Assessments' AUP.

Continuity Planning

Develop a comprehensive business continuity and disaster recovery plan that includes provisions for third-party disruptions. Identify critical dependencies and establish backup plans or alternative vendors to mitigate potential risks. To truly prepare for continuity planning, business processes must be broken down into components and much like an internal risk assessment: the criticality of processes, devices, and third-party vendors must be quantified. For instance, if a data center provider experiences prolonged outages due to a natural disaster, ensure backup locations are available for recovery and continuity of operations based on your acceptable recovery points, timelines, and continuity needs.

Training and Awareness

Educate your employees about third-party risk, their role in managing it, and how to identify and measure potential risk to the business. Conduct regular training sessions to enhance awareness of security best practices, phishing attacks, and social engineering techniques. Establish appropriate contact points and procedures while interacting with third-party vendors and understand what third- party service providers perform for your business. For example, provide your staff with training in how to identify and report suspicious emails from external parties or report outages.

Regular Performance Reviews

Performing regular performance reviews of your third-party service providers is simply comparing what the requirements of your business are to the leveraged services. As a business leveraging third-party relationships, you are leveraging TPSP for their expertise, equipment, or other resources for the betterment of your business. First, review the requirements needed by the business and compare them to those your providers are performing. If these values do not match with your service level agreement or contract, consider an alternative vendor, or confront the current to provide appropriate service. For example, if a data center promises 98% uptime and your environment metrics state 93% uptime, there is an issue with the data center. Likewise, if leveraging an MSSP for response times of 2 hours and they are not fulfilling the alerts for 3+ hours, they are not fulfilling the contract as appropriate, and SLAs are breached. As a reminder, the history of these performance reviews can directly impact the decision to stay with a vendor; having history allows metrics to be established over time.
Conclusion

Proactively managing and mitigating third-party risk is crucial for protecting your business from potential disruptions, financial losses, and reputational damage. By implementing the strategies outlined in this article, organizations can strengthen their risk management practices, enhance resilience, and maintain the trust of their stakeholders. Remember, a well-informed and vigilant approach towards third-party risk is an investment in the long-term success and sustainability of your business.
Looking for a knowledgeable and trusted partner for your cybersecurity and compliance efforts? We're Here To Help!
We look forward to talking to you about your upcoming Security Test, Compliance Assessment, and Managed Security Services priorities. Our expert security consultants and QSAs are fully certified and have decades of experience helping businesses like yours stay safe from cyber threats. Set up a time to chat with us about your biggest payment security and compliance challenges so we can partner with you to solve them!
Subscribe To Our Newsletter
Industry Leading Certified Experts
Subscribe To Our Newsletter & Stay Up-To-Date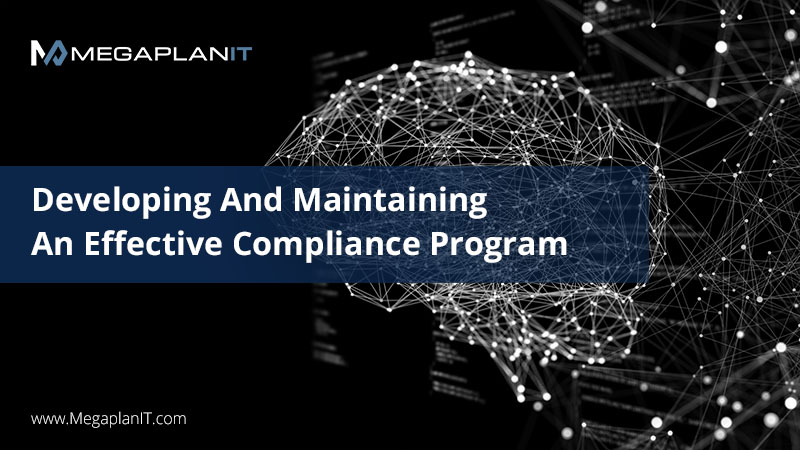 Developing An Effective Compliance Program
This whitepaper provides organizations with a path forward. We will walk through aspects of an effective compliance program and how it can be valuable to your business. We will also outline critical steps towards developing and implementing a useful and effective Compliance Program.
New Service Offering | Contact Us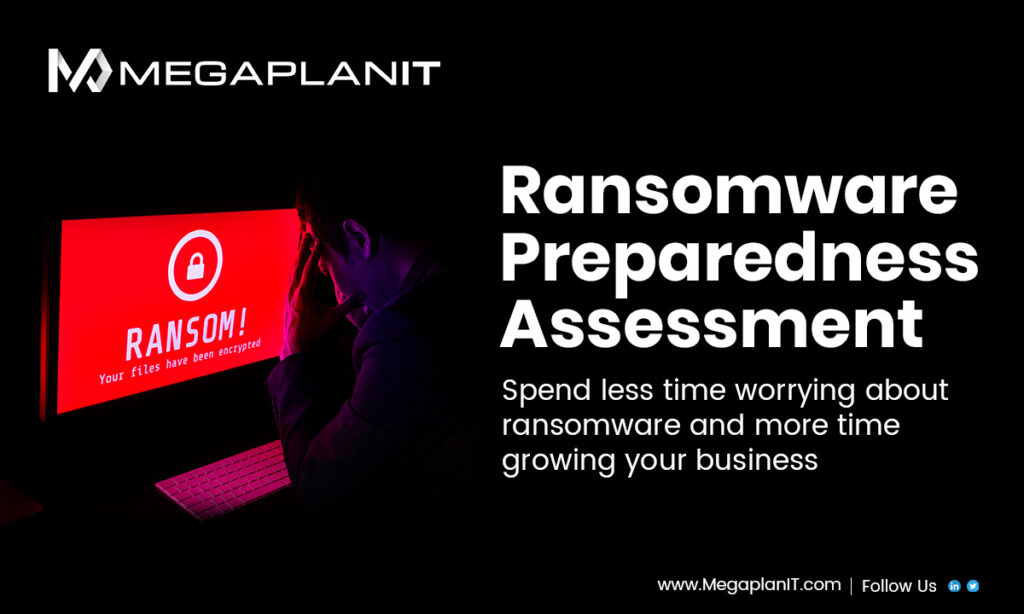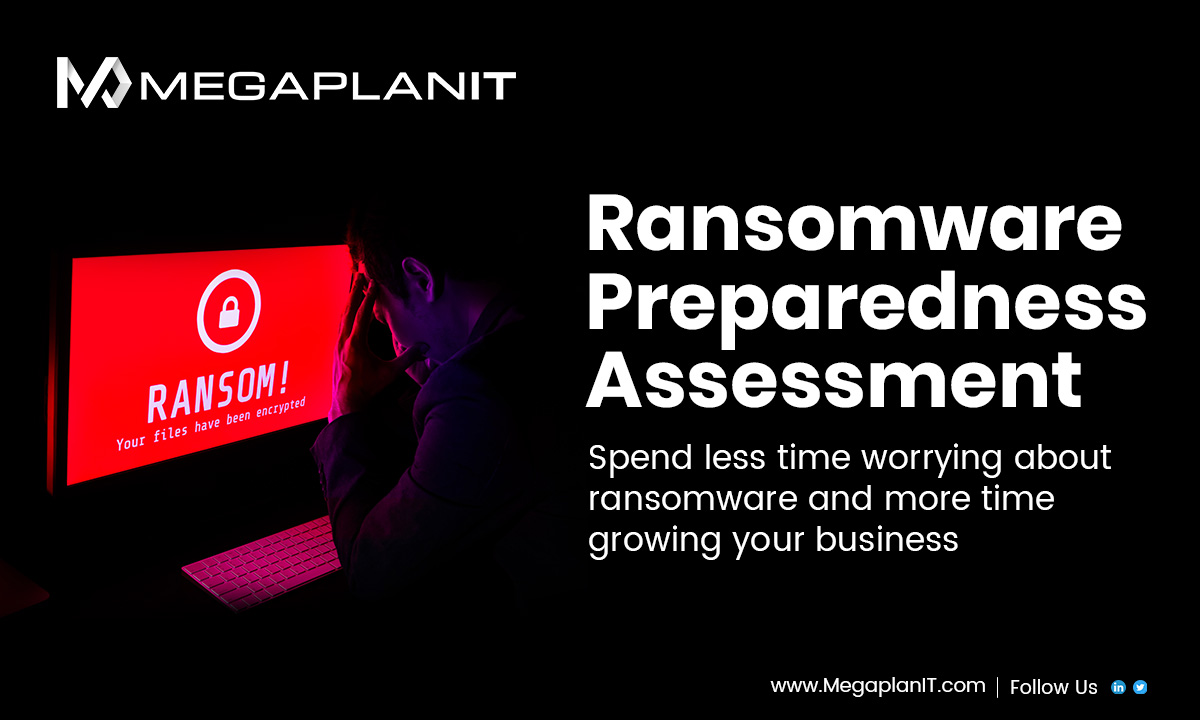 Ransomware Preparedness Assessment
As new vulnerabilities emerge in response to ongoing geopolitical threats, are you confident that your organization could defend against a ransomware attack? If not or if you are unsure, MegaplanIT is offering a Ransomware Readiness Assessment free of charge for up to 50 Systems. 
ResourceGuide | 8 min Read
Cybersecurity Roadmap For 2022
Companies need to be aware of their current state, where they need improvement, and how to be proactive moving forward. Dialing in on the key elements your organization will need to succeed is a great starting point to having a full-fledged plan in place, and it all comes down to the fundamentals. 
We look forward to talking to you about your upcoming Security Testing, Compliance Assessments, and Managed Security Services priorities. We are ready to help and discuss more information with you on our comprehensive list of services.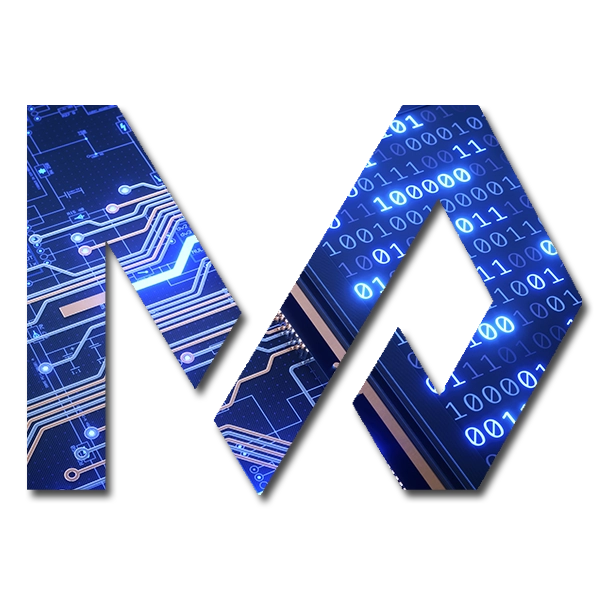 Make Our Team, Your Team!
Our innovative IT security and compliance solutions are designed to deliver customized, cost-effective service on time—because your priorities are our priorities. With a highly qualified team of PCI-DSS QSAs, Penetration Testers, and Information Security Consultants here at MegaplanIT, we will assess your unique company and business environment and design a path to security that will fit all of your needs.