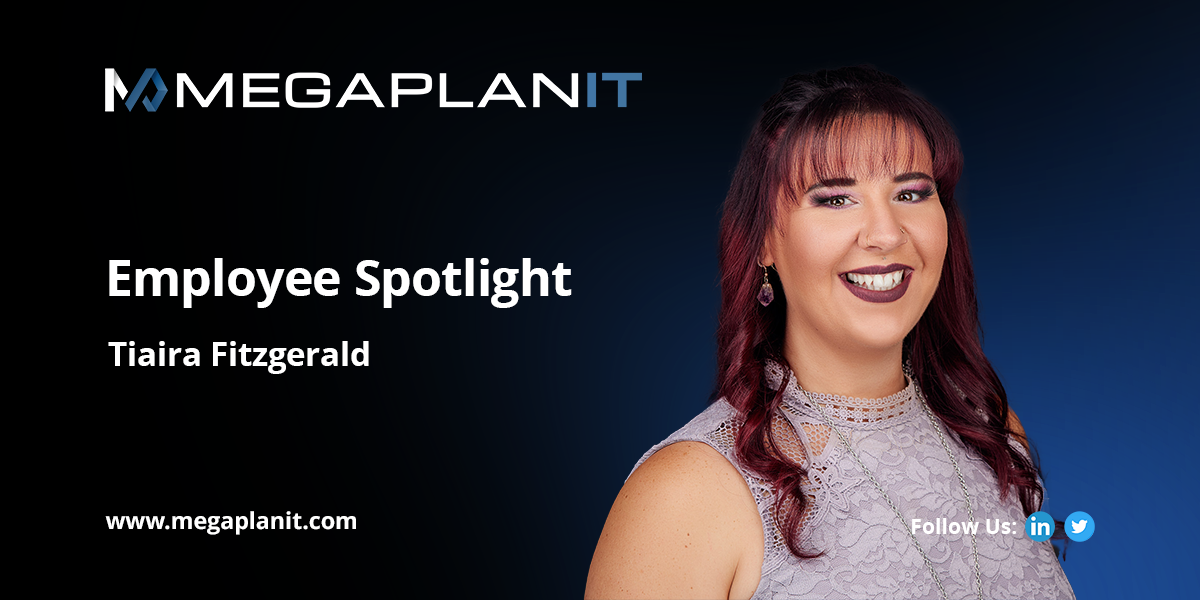 MegaplanIT Employee Spotlight
Tiaira Fitzgerald – Security Consultant
A-QSA  
Here at MegaplanIT, we take great pride in celebrating the achievements and successes of our team members. Today, we are thrilled to highlight one of our exceptional team members, Tiaira Fitzgerald, who has recently received her A-QSA certification and will be speaking on a webinar during the upcoming PCI SSC North America Community Meeting in Portland Oregon, September 12th-14th, 2023. We couldn't be more excited about Tiaira's accomplishments and her growing role within our company.
MegaplanIT: Today, we have the pleasure of doing a deep dive into Tiaira's journey, both personally and professionally, and learning more about her role here at MegaplanIT. Let's discover how her diverse career path led her to cybersecurity, how she is embracing the challenges and opportunities that come with being a Security Consultant, and her enthusiasm for exploring the potential of AI technology. So, without further ado, let's get to know Tiaira Fitzgerald better and hear about her exciting experiences at MegaplanIT.
Firstly, Tiaira, I want to extend a quick but heartfelt thank you for taking the time to participate in today's interview and sharing your exciting news with us. Your journey and accomplishments are truly inspiring, and we are proud to have you as part of the MegaplanIT team. We're excited about what the future holds for you, and we can't wait to see your continued growth and success. Thank you again for your valuable contributions and for being an exceptional member of our company.
Could you tell us about your previous work experiences and how you found your way to MegaplanIT?
Tiaira: Before joining MegaplanIT, I had quite a diverse career journey, exploring various fields to find where I could truly be happy. During my college days, I managed Pizza Hut, worked in the medical field, and even had a stint in law enforcement. However, my passion for technology was sparked back in high school when I took a computer class and found it incredibly exciting and effortless to learn about computers.
Initially, I pursued a computer science major in college, but I realized that technology was advancing rapidly, and I didn't want to struggle to keep up with it at the time. When the COVID pandemic hit, I took the opportunity for introspection and soul-searching to find a career that would genuinely bring me joy every day. I remembered how much I enjoyed working with computers, which led me to return to school to pursue a career in cybersecurity.
As I attended cybersecurity classes, one of my instructors mentioned that many job openings in the field were not advertised online. Drawing on my strong interpersonal skills, I decided to attend tech conferences in my area to network my way into a cybersecurity position. I embraced the law of attraction and maintained a positive outlook on life, knowing that connecting with just one person could guide me in the right direction. Through networking, I eventually met someone who led me to another individual, and this connection ultimately brought me to MegaplanIT. I am truly grateful to have found happiness within myself and at MegaplanIT. The journey has been fulfilling, and I am excited to be a part of this incredible team.
MegaplanIT: You were recently selected to participate in an upcoming webinar at the PCI SSC North America Community Meeting, what will you be discussing during your webinar?
Tiaira: During the 2023 PCI SSC NA Community Meeting, my webinar will focus on "ChatGPT and Your PCI DSS Assessment: The Benefits and Risks of AI Technology." I'm particularly excited about this opportunity as it marks my first public speaking engagement, and I am genuinely enthusiastic about AI technology, especially its potential for facilitating deeper learning.
As someone who is naturally inquisitive, I find myself delving into topics with multiple questions and a desire to understand the "why" behind everything. AI technology offers immense value to learners like me, as it can assist in exploring subjects in greater depth and provide valuable insights.
MegaplanIT: Other than your webinar, what are you excited about for the PCI SSC NA Community Meeting?
Tiaira: I'm eagerly anticipating the upcoming 2023 PCI SSC Community Meeting for several reasons. First, I'm excited to seize the opportunity to network with fellow professionals who share a passion for our industry. This event provides a unique platform to exchange ideas, collaborate on innovative solutions, and build meaningful connections that could potentially lead to valuable partnerships in the future.
Another reason is that spending time outside of the office with my incredible colleagues adds an element of camaraderie and fun to the experience. It's a chance to deepen our bond, enjoy each other's company, and create lasting memories that will undoubtedly strengthen our working relationship.
Lastly, being granted my first-ever public speaking opportunity is an exhilarating prospect. While it may bring some nerves, I am eager to step up to the challenge and share my knowledge and insights with an audience. This experience will bring forth personal growth and self-discovery. I believe that every event we attend and every interaction we have serves as an opportunity to learn more about ourselves. Engaging with industry peers, participating in thought-provoking discussions, and immersing myself in the vibrant atmosphere of the meeting will undoubtedly lead to new insights, expanded perspectives, and a deeper understanding of my own professional journey.
MegaplanIT: You mentioned spending time outside of the office with your co-workers, other than that, what other activities do you enjoy?
Tiaira: Outside of the office, I find joy in staying active and nurturing both my physical and mental well-being. I'm an enthusiastic CrossFitter and yoga practitioner, which helps me stay fit and centered. Additionally, I make time for meditation, allowing me to find inner peace and clarity. To recharge my energy, I cherish spending time in nature, embracing the serenity it offers. In addition, attending concerts is one of my favorite things to do, as I am a music enthusiast who appreciates various genres. While I love all types of music, I find particular enjoyment in 90s alt, reggae, rock/metal, and indie artists. This balanced approach to life has been instrumental in helping me stay focused and energized in the dynamic realm of cybersecurity and life in general.
MegaplanIT: Could you tell us more about your responsibilities at MegaplanIT and how would you like to see your role evolve?
Tiaira: Currently, I hold the position of Security Consultant, and I'm thrilled to have recently obtained my A-QSA certification, enabling me to contribute to PCI DSS assessments. The prospect of conducting PCI DSS assessments is exciting. Despite the challenges that come with being an assessor, I embrace the uniqueness of each environment, as it presents a new learning opportunity every day, making the field even more enjoyable.
Looking ahead, I envision my role evolving in various exciting directions. Working alongside highly intelligent colleagues, many of whom possess multiple certifications, has inspired me to follow in their footsteps. I am keen on pursuing certifications that complement my existing skills and expertise, allowing me to make valuable contributions to MegaplanIT. Embracing continuous growth and professional development, I strive to broaden my knowledge and capabilities, contributing to the team's success and making a meaningful impact in the field of cybersecurity.
MegaplanIT: Tiaira, thank you so much for sharing your incredible journey with us and giving us insights into your role here at MegaplanIT. Your passion for technology and cybersecurity is truly inspiring, and we are thrilled to have you as part of our team. Congratulations once again on achieving your A-QSA certification and securing the opportunity to speak at the upcoming PCI SSC NA Community Meeting. We have no doubt that your expertise and enthusiasm will make a significant impact on the audience.
At MegaplanIT, we believe in supporting and nurturing our staff's growth and development and seeing team members like you thrive and embrace new challenges is something we deeply value. We are excited about your future here and are committed to providing a dynamic and fulfilling environment where you can continue to excel and make meaningful contributions to the field of cybersecurity.
Thank you, Tiaira Fitzgerald, for being an invaluable member of the MegaplanIT family, and we eagerly look forward to witnessing your continued success.
This upcoming month, the Phoenix Chapter of ISACA will be hosting the August meeting at our HQ in Scottsdale, Arizona. Join us on August 11th from 10:00 am – 4:00 pm as we discuss the evolving standards, risk, and security.
Looking for a knowledgeable partner for your cybersecurity and compliance efforts? We're Here To Help!
We look forward to talking to you about your upcoming Security Test, Compliance Assessment, and Managed Security Services priorities. Our expert security consultants and QSAs are fully certified and have decades of experience helping businesses like yours stay safe from cyber threats. Set up a time to chat with us about your biggest payment security and compliance challenges so we can partner with you to solve them!
Subscribe To Our Newsletter
Industry Leading Certified Experts
Subscribe To Our Newsletter & Stay Up-To-Date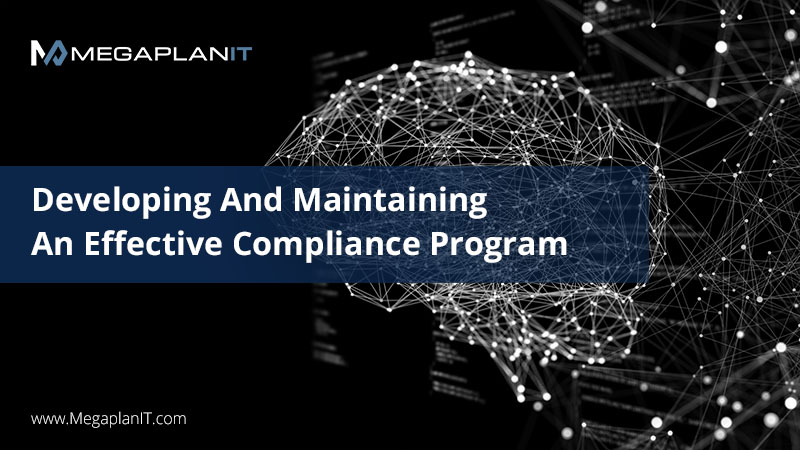 Developing An Effective Compliance Program
This whitepaper provides organizations with a path forward. We will walk through aspects of an effective compliance program and how it can be valuable to your business. We will also outline critical steps towards developing and implementing a useful and effective Compliance Program.
New Service Offering | Contact Us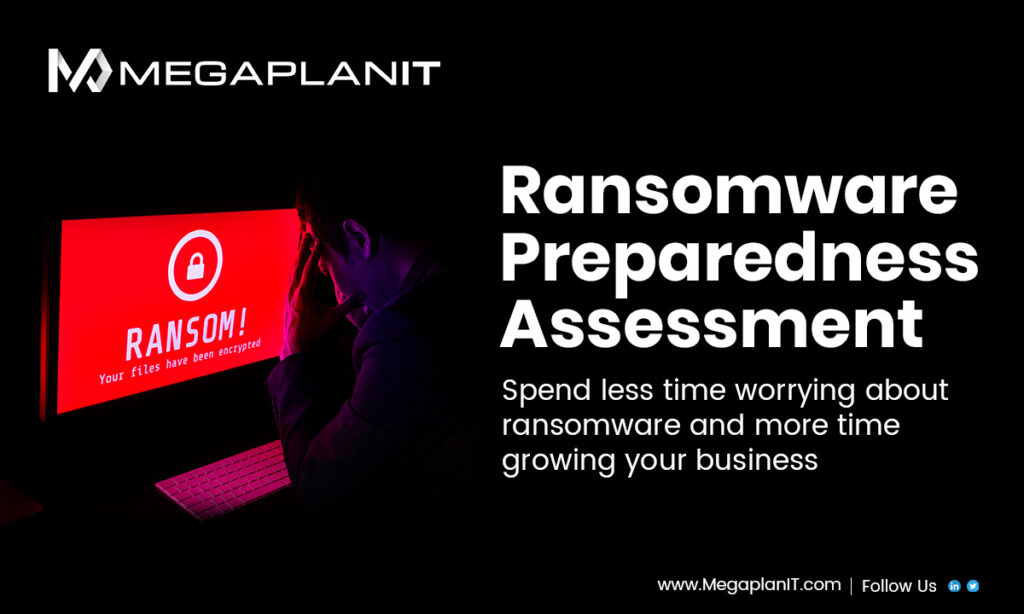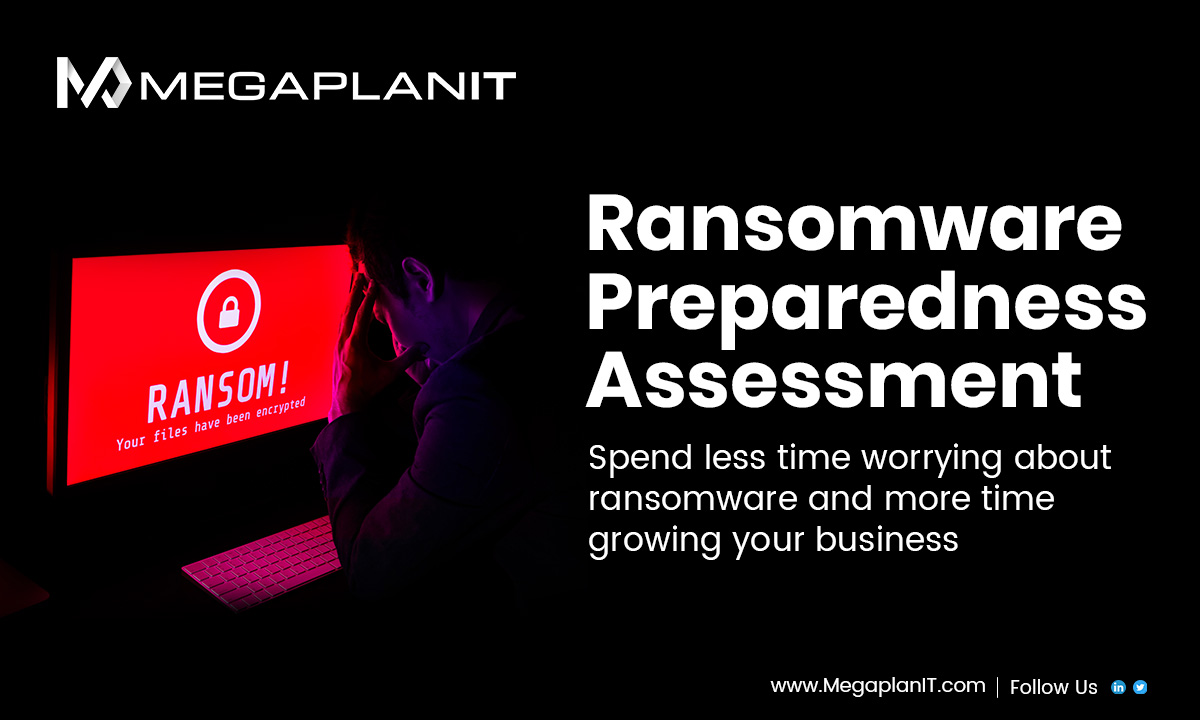 Ransomware Preparedness Assessment
As new vulnerabilities emerge in response to ongoing geopolitical threats, are you confident that your organization could defend against a ransomware attack? If not or if you are unsure, MegaplanIT is offering a Ransomware Readiness Assessment free of charge for up to 50 Systems. 
ResourceGuide | 8 min Read
Cybersecurity Roadmap For 2022
Companies need to be aware of their current state, where they need improvement, and how to be proactive moving forward. Dialing in on the key elements your organization will need to succeed is a great starting point to having a full-fledged plan in place, and it all comes down to the fundamentals. 
We look forward to talking to you about your upcoming Security Testing, Compliance Assessments, and Managed Security Services priorities. We are ready to help and discuss more information with you on our comprehensive list of services.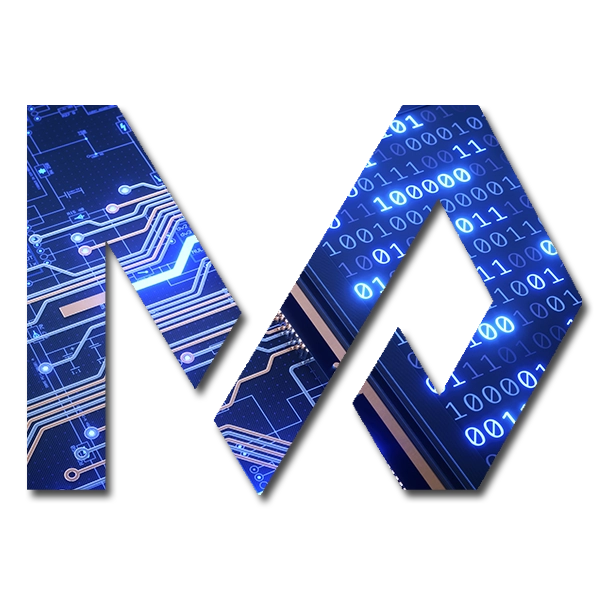 Make Our Team, Your Team!
Our innovative IT security and compliance solutions are designed to deliver customized, cost-effective service on time—because your priorities are our priorities. With a highly qualified team of PCI-DSS QSAs, Penetration Testers, and Information Security Consultants here at MegaplanIT, we will assess your unique company and business environment and design a path to security that will fit all of your needs.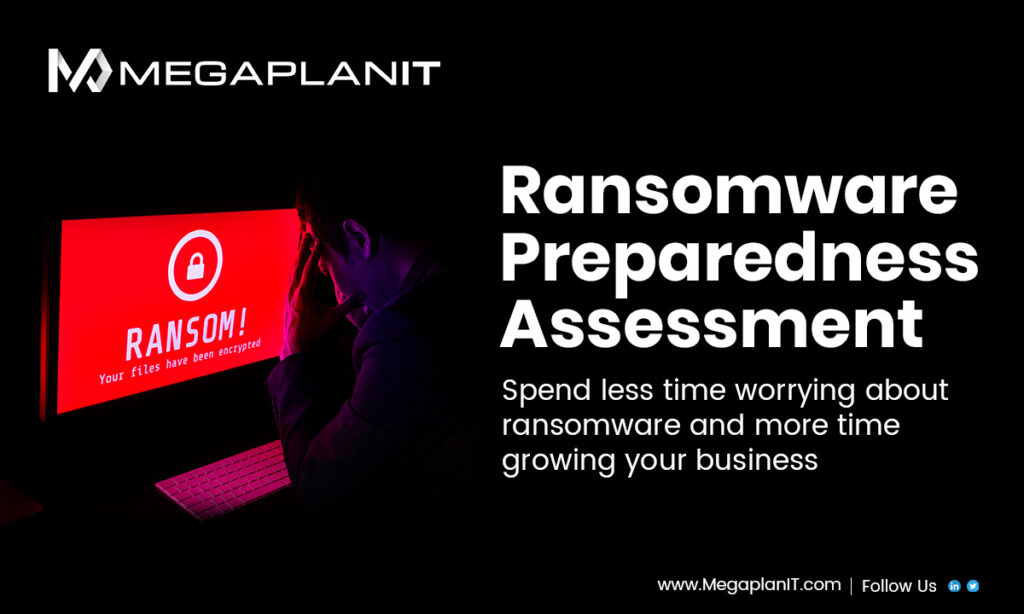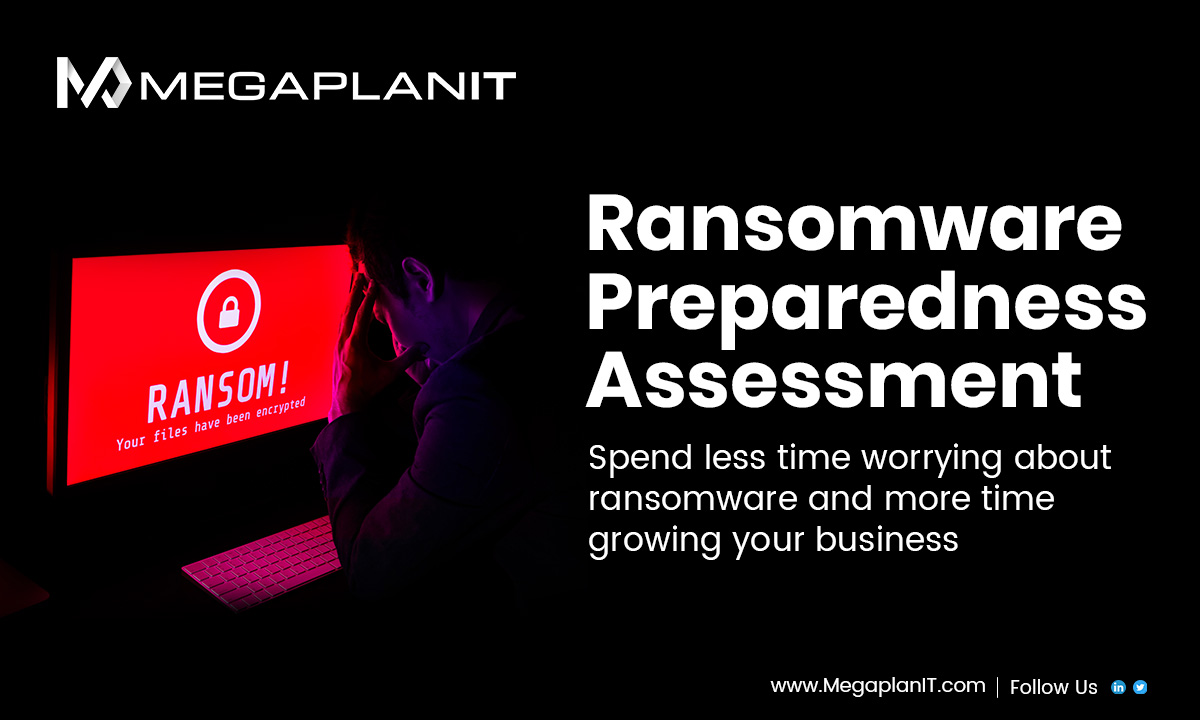 Ransomware Assessment Preparedness
Cybersecurity Roadmap For 2022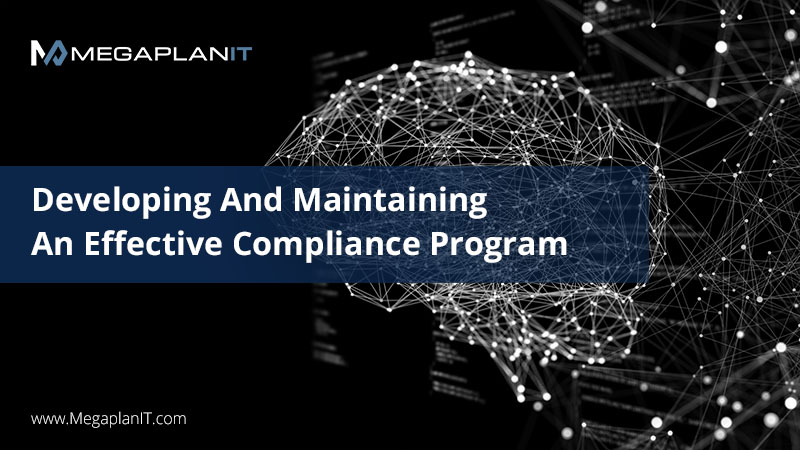 Developing And Maintaining An Effective Compliance Program
As new vulnerabilities emerge in response to ongoing geopolitical threats, are you confident that your organization could defend against a ransomware attack? 
A Cybersecurity Roadmap details priorities and objectives to drive progress towards security goals. The roadmap follows a data-driven path based on answers to critical questions
This whitepaper provides organizations with a path forward. We will walk through aspects of an effective compliance program and how it can be valuable to your business