Security Testing Services
Security Testing Services
Utilizing MegaplanIT's Red Team will allow you to perform active testing against emerging attack scenarios to validate the actual effectiveness of your organization's security controls.
MegaplanIT will test scenarios that mimic current and emerging attack tactics and techniques within the MITRE framework so that you stress your controls and identify gaps in existing monitoring controls including any internal staffing coverage or tool deficiencies. Scenarios tested will represent a post-breach scenario of an attack, allowing you to understand your ultimate exposure and prioritize your resources effectively to fix all misconfigurations and close all identified gaps.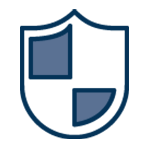 At MegaplanIT, we understand the demands of your business. You need your data to be accessible to your organization, yet impenetrable from the outside. You also have to comply with increasingly stringent information security regulations, which are vital not only to your security but to your success. On top of that, you're still, well—running a business.
Our innovative IT security and compliance solutions are designed to deliver customized, cost-effective service on time—because your priorities are our priorities. With a highly qualified team of PCI-DSS QSAs, Penetration Testers, and Information Security Consultants here at MegaplanIT, we will assess your unique company and business environment and design a path to security that will fit all of your needs.
Request A Free Consultation